Let's cater to the green enthusiasts, but remember that purchasing cannabis isn't a free-for-all. To ensure safety and receive expert advice, it's essential to buy from quality, licensed stores. Today, BkkClub compiles the top 5 cannabis shops in Bangkok, all in one place.
Premium Cannabis in Bangkok
Nice to Weed You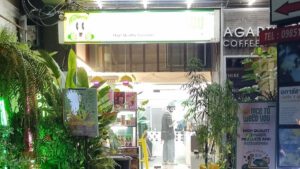 Starting with the first shop, 'Nice To Weed You' in the Thong Lo area, it may be small, but it offers full-service satisfaction. The prices are reasonable, and there's a wide variety to choose from. If you have any questions, the staff are more than happy to assist, which is why they've earned top-notch 5-star reviews on Google.
ReLeaf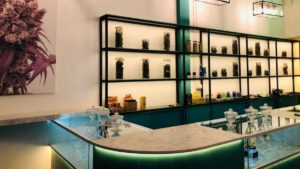 Another cannabis shop in the city near the Ekkamai BTS station or Sukhumvit Soi 63 is 'ReLeaf.' The shop is beautifully decorated and offers a wide selection of cannabis strains and related products. The staff provides comprehensive guidance, making it well worth the visit. You'll get value for your money.
Cannabis Twins
A hidden gem in the Silom area, located in Soi Saladaeng 3, just steps away from Saladaeng Market. This shop is a haven for premium-grade cannabis, with a diverse selection. The staff and owners provide excellent guidance. Besides cannabis flowers, they also offer various products like cookies and yummy gummies. For newcomers, they have a Smoke room on the upper floor where you can chill while enjoying Netflix. It's an incredibly chill spot!
Kush House
'Kush House,' situated beneath the Holiday Inn on Sukhumvit 22, offers both Thai and imported cannabis products. With certifications from Mahakan Biotech, you're guaranteed both quality and new, unique experiences. It's unlike any other place for sure.
Weed Express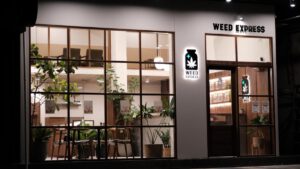 Lastly, 'Weed Express' caters to both urban and suburban residents, with two branches in Ploenchit and Phra Khanong, both near BTS stations. The stores are glassy, spacious, and showcase their products clearly. They're perfect for customers who want an easy and quick buying experience. They even offer home delivery. Rest assured, their quality and service are top-notch.
So, for a safe and reliable cannabis shopping experience in Bangkok, these are your go-to shops. Explore our all-inclusive guide to cannabis in Thailand and savor the experience with peace of mind.